Software outsourcing in Vietnam has been gaining remarkable traction in recent years, attracting businesses from around the world seeking cost-effective solutions without compromising on quality. In this blog post, we'll dive into the dynamic landscape of outsourcing in Vietnam and highlight the top 7 best software outsourcing companies that delivered outstanding services. Join us as we explore how these industry leaders are reshaping global business dynamics.
Saigon Technology
Saigon Technology Solutions is a Vietnamese development outsourcing company focused on providing cost effective solutions to customers. Its customers are in the US, UK, Australia, Germany and the Netherlands. The company's services include custom application development, web application development and mobile application development.
Saigon Technology is among the leading software development companies in the world. In addition, Saigon Technology Team also provides .NET Core, Java, PHP, ReactJS, Angular, Azure, AWS, microservices and machine learning. Some of the company's major clients include Kaercher, Abbott, Panasonic, Topicus and DMI Inc.
Learn more about Saigon Technology:
Website: https://saigontechnology.com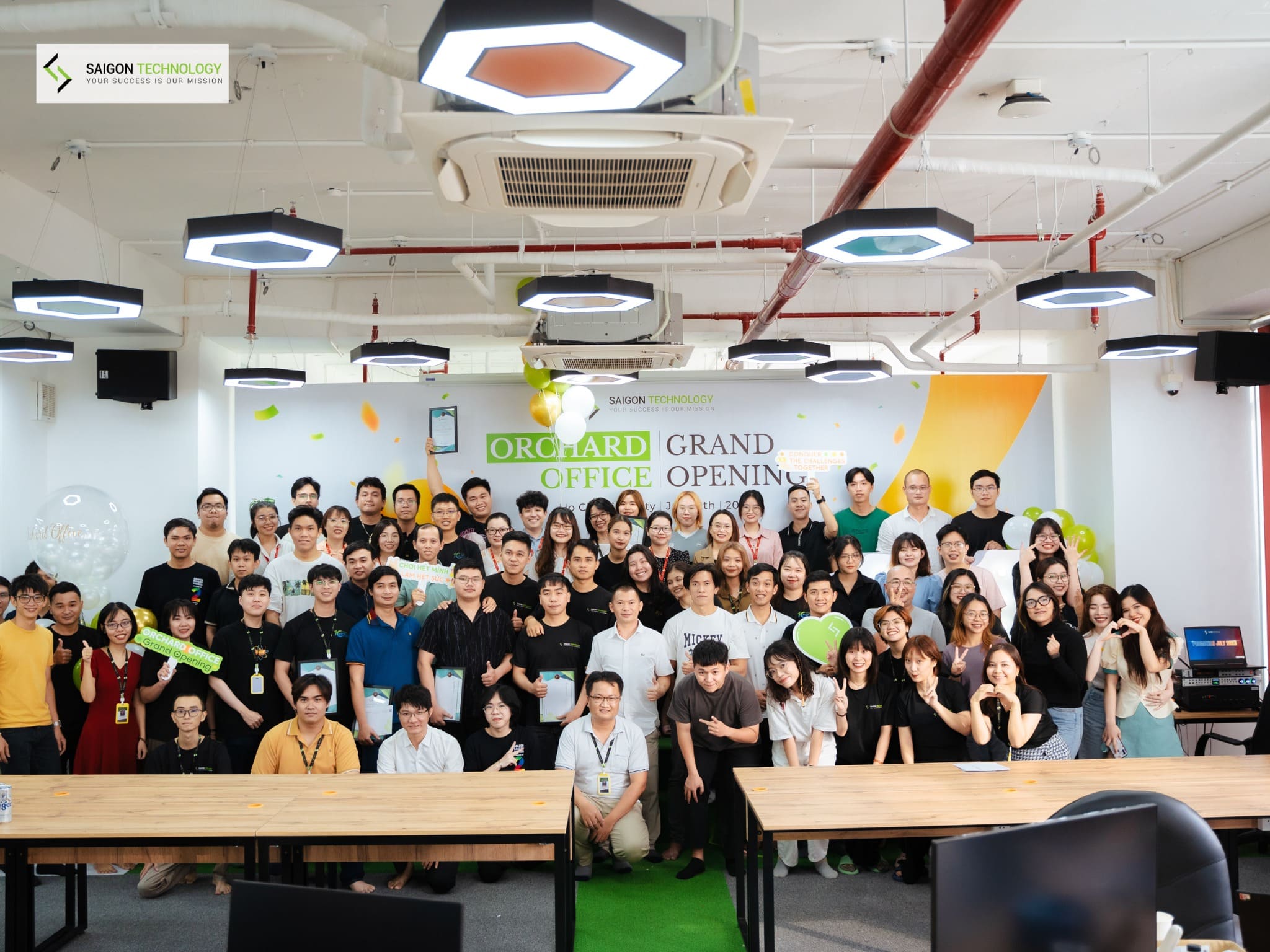 BKPlus Software
Founded in 2017, BKPlus is a self-managed technology consulting firm that provides consulting and innovative solutions to businesses. The company's experts engage across all industries, from financial services and transportation to healthcare and technology.
BKPlus stays true to our customer-centric approach to deliver a comprehensive set of solutions that meet the specific needs and desires of our customers. Together with partners, BKPlus is passionate about driving innovation, creating exceptional customer experiences, and seizing new opportunities for value-creation for businesses.
In addition to these factors, BKPlus Software Company also offers a number of other advantages to its customers, such as:
Affordable pricing: BKPlus Software Company offers its software solutions at a very affordable price, making them accessible to businesses of all sizes.
Easy to use: BKPlus Software Company's software solutions are very easy to use, even for users with no prior experience.
Scalable: BKPlus Software Company's software solutions are scalable, so businesses can easily upgrade or downgrade their subscriptions as needed.
Learn more about BKPlus Software:
Website: https://bkplussoft.com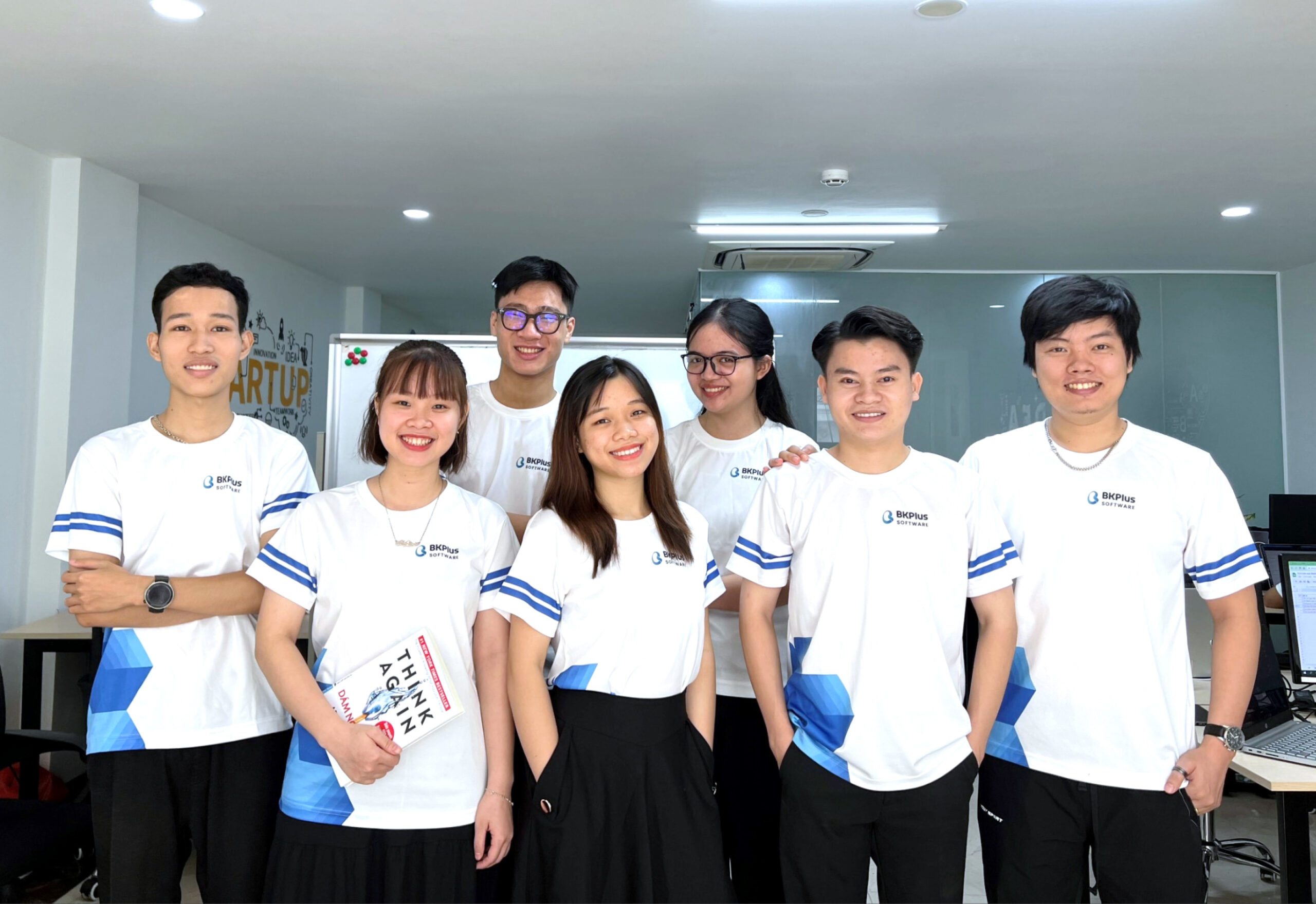 Rikkeisoft
Rikkeisoft provides software services and solutions to customers worldwide, ranging from Web/Cloud Systems, Mobile Applications, Games and Blockchain to AI, IoT, Business Processing and Embedded Systems. 8 years after their establishment in 2012, they have successfully established three branches across Vietnam and three affiliated companies. Their vision is to have 10,000 employees by 2025 and become one of the leading Vietnamese software development companies in Southeast Asia.
Rikkeisoft is committed to delivering high-quality software solutions to its clients. The company has a rigorous quality assurance process in place to ensure that all of its software solutions meet the highest standards of quality. Rikkeisoft also offers a satisfaction guarantee to all of its clients, which ensures that they are completely satisfied with the software solutions that they receive.
Learn more about Rikkeisoft:
Website: https://rikkeisoft.com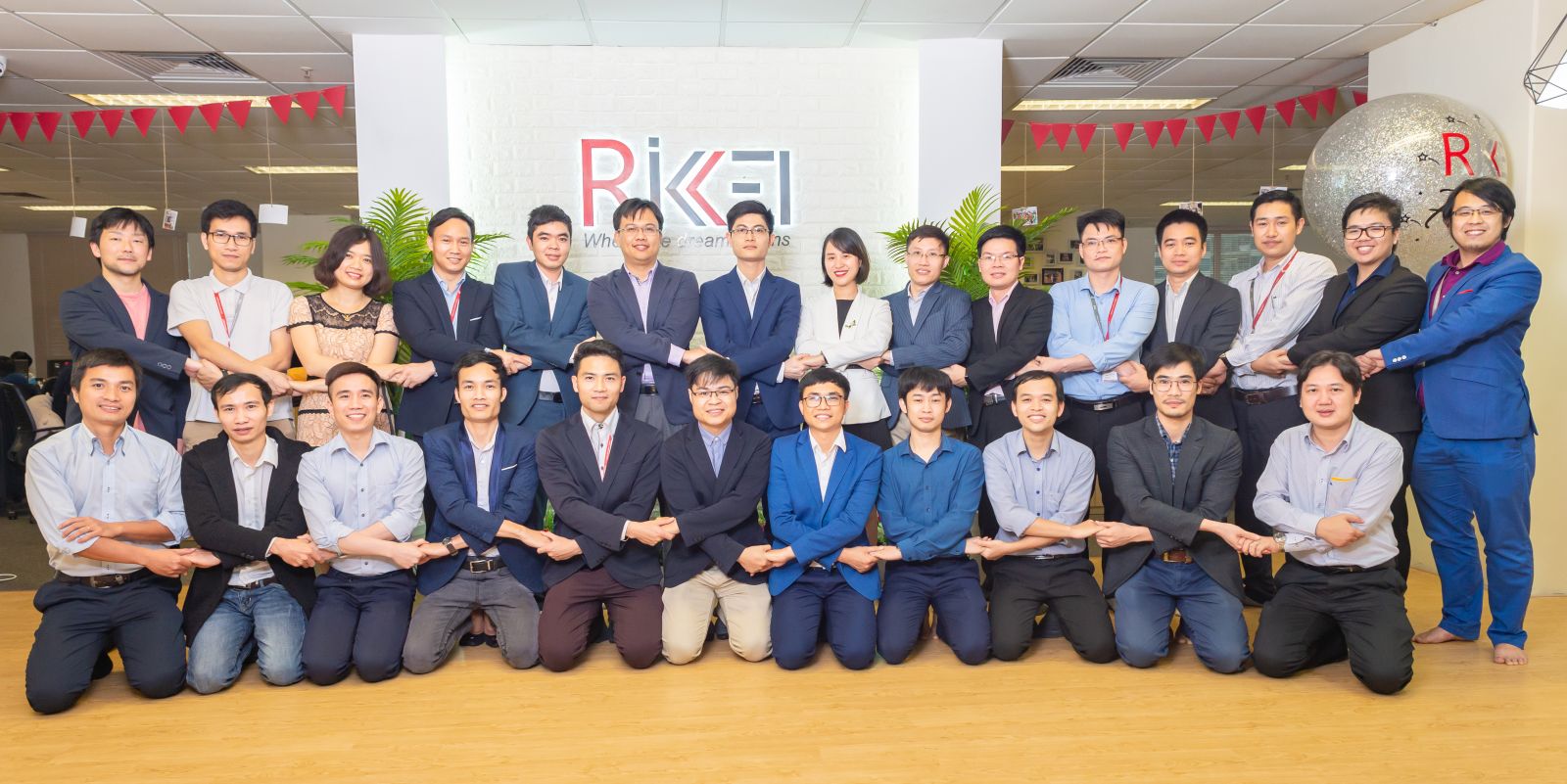 SmartOSC
SmartOSC is a global provider of IT solutions and services, with a focus on digital transformation, enterprise resource planning (ERP), and customer relationship management (CRM). With over 20 years of experience and a team of over 1,000 highly skilled professionals.
SmartOSC has helped hundreds of clients in over 30 countries achieve their business goals. They have a global presence with over 500 employees and offices in Vietnam, Australia, Singapore, the USA and UK as of January 2017.
Learn more about SmartOSC:
Website: https://www.smartosc.com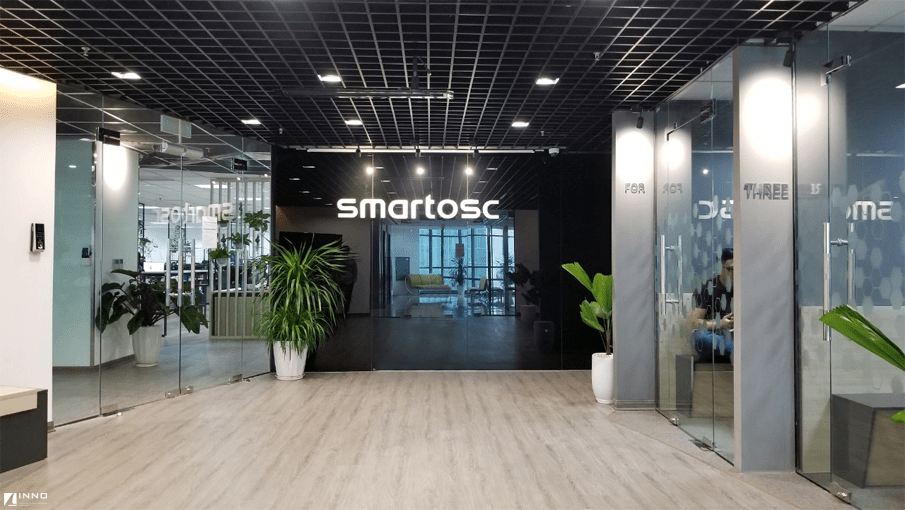 CMC Global
CMC Global is a subsidiary of CMC Group with the goal of bringing Vietnamese ICT products, solutions, and services to the international market. They are providing a wide range of comprehensive IT Solutions and services, from traditional services to Digital Transformation, as well as Consulting, to organizations worldwide.
CMC Global is more than just a technology provider. It is a partner that can help clients grow their businesses and achieve their strategic goals. CMC Global takes the time to understand its clients' needs and challenges, and it works with them to develop customized solutions that meet their specific requirements.
Learn more about CMC Global:
Website: https://cmcglobal.com.vn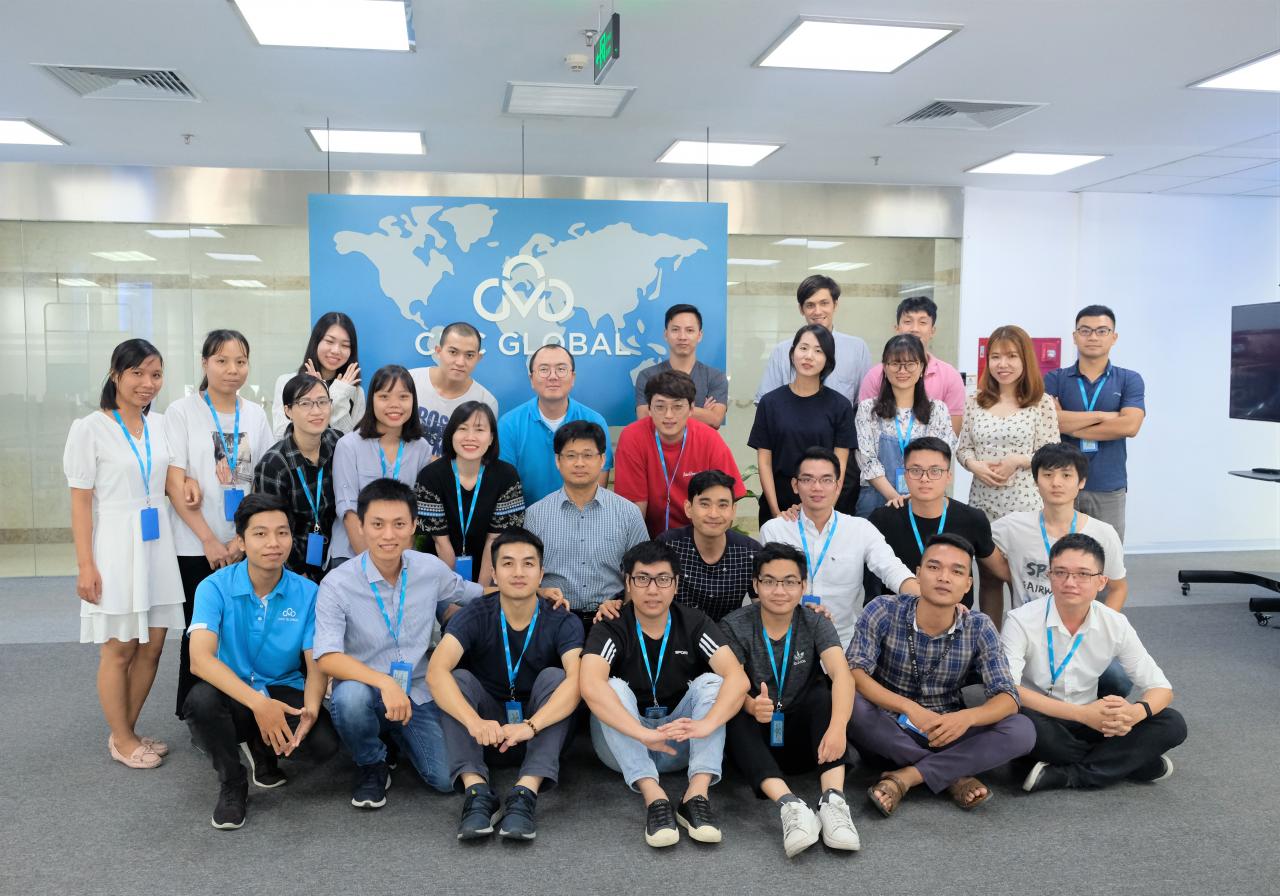 Orient Software
Orient Software was founded in 2005 and has a strong team of 315 skilled and experienced IT professionals. They help SMBs and enterprises accelerate their digital transformation and business growth by offering quality software development services.
Orient Software Company has a team of experienced and skilled software developers who are experts in using the latest technologies and tools to create innovative and efficient software solutions. The company's developers are also passionate about their work and are always looking for new ways to improve the quality and efficiency of their software solutions.
Learn more about Orient Software:
Website: https://www.orientsoftware.com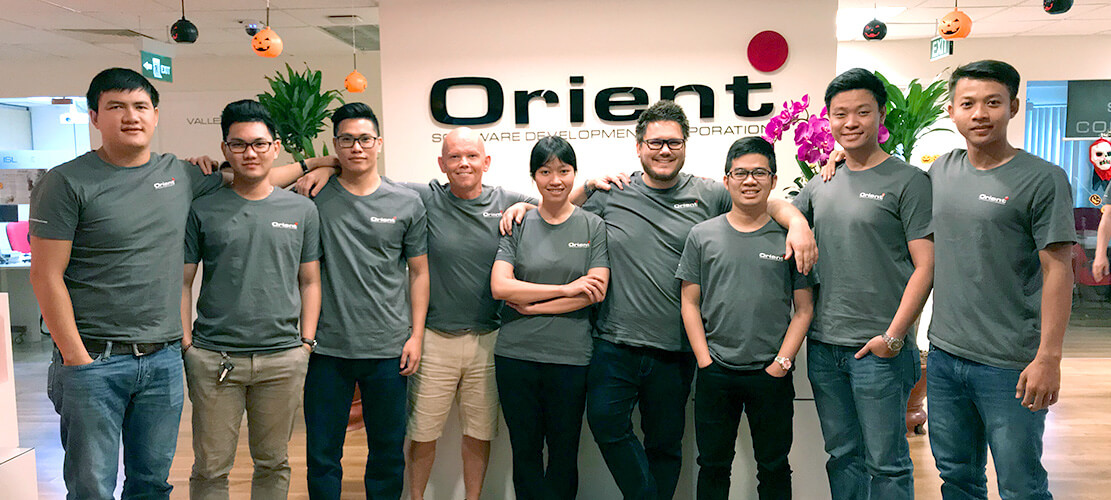 TMA Solutions
After 25 years of establishment and development, up to now, TMA Solutions has become one of the software outsourcing companies in Vietnam receiving the most trust from customers. In addition, TMA Solutions provides software solutions in industries such as telecommunications, finance, e-commerce, logistics, etc. Moreover, the company currently has more than 3000 employees who are highly qualified engineers with many branches in Vietnam, Canada, Japan, USA, Europe and Australia.
TMA Solutions is a leading provider of digital transformation services, helping businesses of all sizes to adopt and implement new technologies to improve their operations and bottom line. With over 20 years of experience and a team of over 1,000 experts, TMA Solutions has a proven track record of success in delivering high-quality, on-time, and on-budget projects.
Learn more about TMA Solutions:
Website: https://www.tmasolutions.com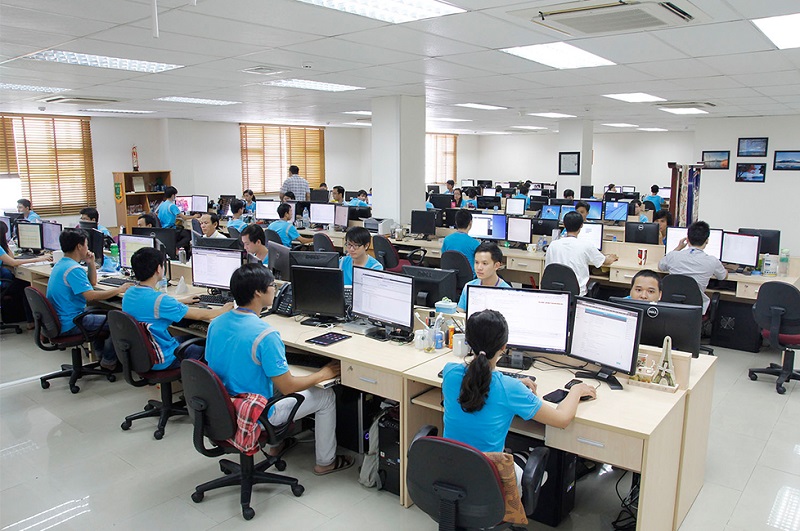 The Strength of Software Outsourcing Company in Vietnam
Skilled Talent Pool and Expertise
The Vietnamese outsourcing landscape shines brightly due to its abundant skilled talent pool and remarkable expertise. With a strong emphasis on education and technical training, Vietnamese professionals excel in various domains such as software development, IT services, and more. Therefore, their proficiency in cutting-edge technologies and programming languages makes them invaluable partners for businesses seeking to leverage top-tier skills and innovation.
Competitive Cost Advantage
Vietnamese outsourcing offers a significant competitive cost advantage that sets it apart on the global stage. The lower cost of living and operating in Vietnam translates to cost savings for businesses seeking high-quality outsourcing solutions. As a result, this advantage allows companies to optimize their budgets while accessing skilled professionals who deliver top-notch work, making Vietnam a compelling destination for cost-effective and efficient outsourcing partnerships.
Quality and Reliability
Vietnamese outsourcing has gained acclaim for its unwavering commitment to quality and reliability. Many outsourcing companies in Vietnam adhere to international standards and best practices, ensuring that the services they provide meet rigorous quality benchmarks. Additionally, this dedication to delivering superior results fosters trust and long-term partnerships with clients, making Vietnam a sought-after destination for businesses looking for dependable and high-quality outsourcing solutions.
Cultural Compatibility and Communication
Vietnamese outsourcing excels in cultural compatibility and effective communication, fostering seamless collaborations across borders. The workforce's strong work ethic, adaptability to different time zones, and English proficiency create an environment conducive to productive partnerships. This cultural alignment, combined with clear and efficient communication practices, ensures that clients and outsourcing teams work harmoniously, leading to successful project outcomes and strengthened global business relationships.
Rapidly Growing Tech Ecosystem
Vietnam's outsourcing sector benefits from a rapidly growing tech ecosystem that fuels innovation and expertise. The country's burgeoning startup scene, coupled with the establishment of tech hubs and innovation centers, drives continuous learning and adoption of the latest technologies.
Conclusion
In short, partnering with Vietnam software outsourcing companies offers a myriad of advantages that can significantly contribute to a business's success. Therefore, If your aim is to guarantee the capable management of your project, consider the engagement of one of these companies. They possess extensive expertise in the domain and possess a substantial track record, making them adept at managing intricate projects. Contact BKPlus Software to select the optimal choice tailored to your requirements!