What is Odoo? Why are more and more businesses deploying and using Odoo in their business operations? This is probably the question many businesses are wondering when looking at Odoo. In this 2023 review, we will take a comprehensive look at Odoo, including its features, pricing, pros & cons, and whether it is the right ERP solution for your business.
What is Odoo?
Odoo is an open-source suite of integrated business applications designed to help businesses manage various aspects of their operations, including customer relationship management (CRM), sales, inventory, human resources, and more. It offers a wide range of modules and features that can be customized to meet the specific needs of different types of businesses. Odoo is known for its flexibility, scalability, and modularity, making it a popular choice for businesses of all sizes.
Odoo is often used by a wide range of businesses, including small and medium-sized enterprises (SMEs) as well as larger corporations, to streamline their operations, improve efficiency, and gain better control over their business processes. It is developed and maintained by Odoo S.A., a software company headquartered in Belgium, and is supported by a global community of developers and users.
Click here to learn more about Odoo.
Odoo Features
Odoo's integration of various business applications into a singular platform sets it apart from many competitors. Its open-source model encourages a community-driven approach that promotes constant innovation.
However, it's important to question whether these unique features necessarily make Odoo better. Integration and customization are valuable but may not align with every business's needs or budget. The large selection of apps may provide flexibility but could also confuse some users, depending on the company's specific requirements.
Inventory and Supply Chain
Odoo's inventory and supply chain management is geared towards maximizing warehouse efficiency through innovative strategies. By employing a smart double-entry inventory system, the platform dispenses with traditional stock inputs and outputs, treating all activities as stock moves between locations. This model ensures an organized warehouse, reduces stockouts and streamlines supply chain operations.
Additionally, Odoo's advanced features such as dropshipping, cross-docking and multi-warehouse management simplify complex tasks. Real-time tracking of stock movement and dynamic reporting tools enable total traceability and informed decision making. With Odoo, businesses find a simple yet powerful solution to enhance their warehouse organization and improve process time.
E-Commerce
Odoo's eCommerce platform presents a versatile solution for businesses looking to establish or enhance their online presence. Designed to be scalable and easy to use, it doesn't require extensive developer knowledge. The drag-and-drop editor, coupled with the AI website configurator, enables businesses to craft stunning pages in just a few simple steps. With an extensive selection of professional themes and the option to create custom ones, businesses can tailor their online store to their unique needs.
Beyond the aesthetics, Odoo's eCommerce platform is packed with functional features that accommodate various business types and needs. Whether setting up product variants such as color or size, managing B2B stores and multi-websites, or applying automated tax rates, the platform simplifies complex tasks. Converting visitors into customers is made easier through tools such as live chat, reviews, upsell and cross-sell options and various promotional tactics.
SEO optimization ensures higher search engine rankings, while comprehensive dashboards and analytics offer insights to drive decision making. The flexibility to connect the online store to other sales channels, such as POS or CRM, aligns with a broader omnichannel strategy, making Odoo's eCommerce platform a compelling choice for businesses of all sizes.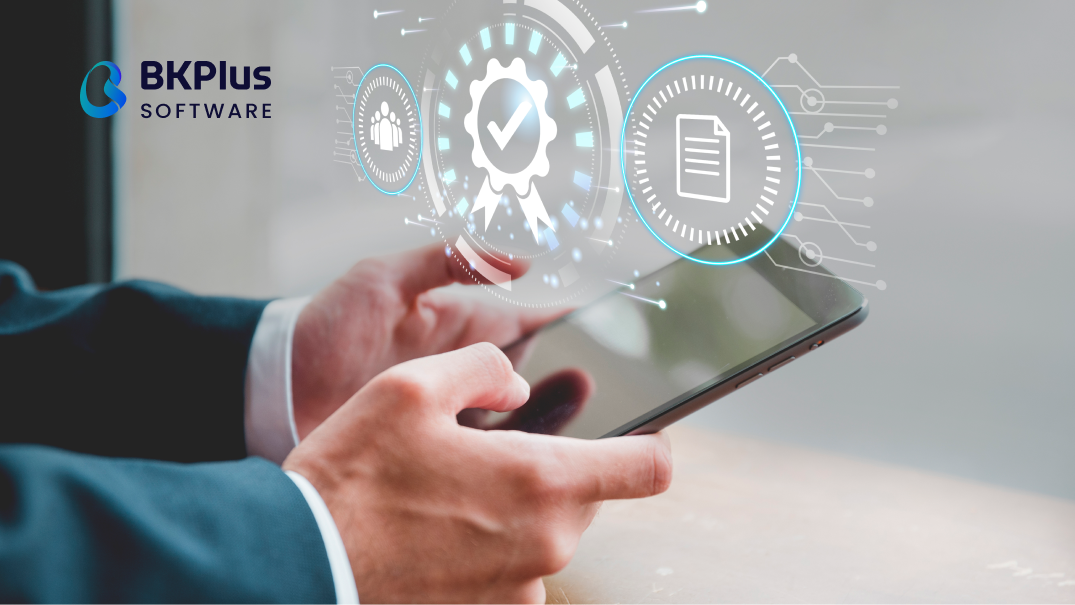 Sales Management
Odoo's Sales Management feature offers an accessible solution for businesses to handle their sales process from start to finish. It allows for the easy creation and sending of polished quotations, complete with electronic signatures and online payment options, making the entire process faster and more efficient. With the ability to communicate directly from quotations via email, businesses can engage customers quickly and maintain detailed records of negotiations.
Upselling is facilitated through automatic suggestions of extra options and accessories, coupled with closing triggers and discounts. The system provides tools to design and adjust pricing strategies, including the application of discounts and coupons. Automation within the sales process helps businesses focus on customer relationships and revenue generation, while integration with other Odoo apps ensures a cohesive experience across the sales cycle.
Whether it's converting quotations into sales orders with a single click or managing recurring contracts, Odoo's Sales Management simplifies what can be a complex process, allowing for streamlined operations and maximized profits.
Finance and Accounting
With a focus on convenience and efficiency, the Odoo Accounting application brings various features to your fingertips, enabling automated synchronization of bank feeds, management of recurring invoices, and ease in tracking costs. It also provides tools for multi-currency operations and a variety of payment methods.
An emphasis is placed on intuitive, time-saving technologies, including AI-powered invoice digitization and automated handling of deferred revenues and expenses. Customization and compliance are at the core of the platform, with fiscal localization packages that align with different countries' requirements, including the United States GAAP principles. Reports can be instantly generated, customized, and compared between periods to provide in-depth insights. The app also supports the management of multiple users, currencies, and companies, facilitating collaboration and scaling with your business.
For fiduciaries, the integration of a documents app and a modern interface adds to efficiency. The ability to control payables, automate wire transfers and integrate with sales, inventory and other functional areas adds to its breadth of functionality. Available on tablets and smartphones, the Odoo Accounting app strives to be a one-stop solution for financial management, connecting your business with real-time insights and automation that is accessible wherever you are.
Odoo Pricing
Odoo has different pricing categories based on geography and demographics. The pricing will vary from country to country. The Odoo platform completely redefined its pricing and delivered a really amazing pricing model. With this new pricing model, users can receive many advantages and discounts with the power to use every application. Three different pricing models are available for implementing the Odoo platform into your business:
One App
In the First pricing type, any one application in the Odoo ERP is completely free of cost with unlimited users. This option is very useful for exploring Odoo and later you can buy more apps. This is undoubtedly amazing, and the free plan approves multiple companies. You can choose any app from the Odoo Applications in this plan. You can even have the Odoo Studio module for a free app. Another additional benefit of the One App plan is that you can also acquire the associated apps that you picked. That means if you are selected for an application that relies on other applications, you will receive the related module. When considering examples, the eCommerce module depends on the Website and Invoicing modules. As a result, you will get access to the required apps free of cost.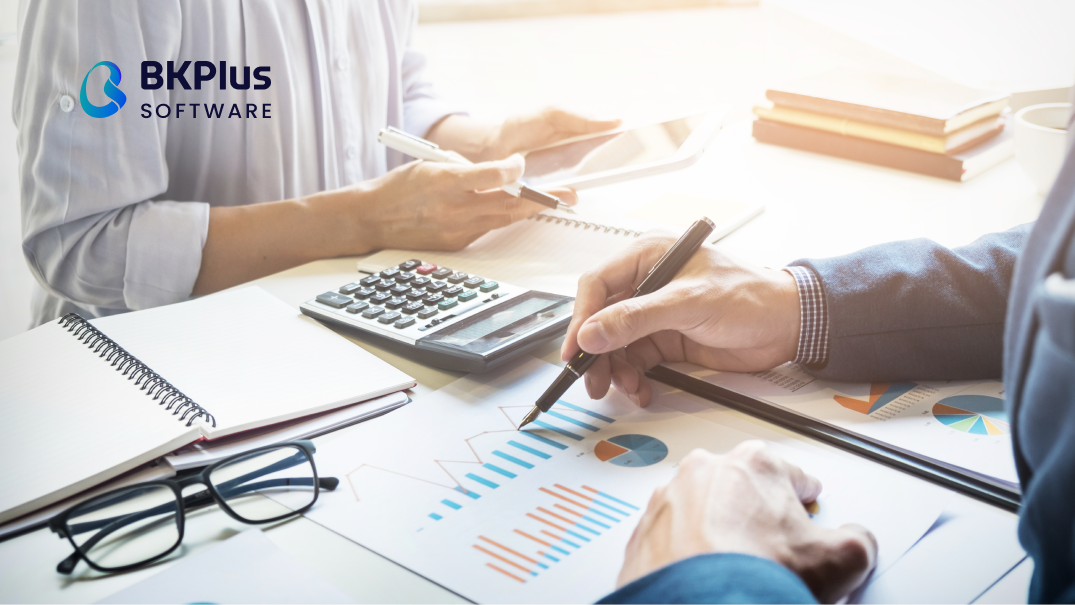 It is a great experience to buy any application at free of cost for unlimited users. In addition, you will be able to upgrade the One App Free plan to the Standard or Custom plan. To do this, you only need to install the more applications that you require. If you install the Odoo Studio module or include companies in your database, you will automatically switch to the Custom plan.
Standard
The second pricing model is the Odoo Standard Price. This is an Odoo Online platform and the cloud platform. Here you have the provision to use all modules with user price. With Standard, you can use all the applications with a fixed price based on the number of users. This new pricing will make your organization more powerful and cost-efficient. Here you can practice every application for a single fee.
However, the subscription pricing depends on the country or region and the number of users. In the Odoo Standard pricing model, the pricing starts from 7.25/13.50/19.90. In the US/UK and some other countries, the cost will be 19.90 $ per month. And when it comes to the UAE/KSA and some other countries, the price will be 13.50 $. When considering India/Srilanka/Pakistan, the price will vary and it becomes 7.25 $ per month.
Custom
The third one is Custom pricing, which is mainly recommended for deploying Odoo on the Odoo.sh, or On-premise. It is higher than Standard, and this pricing is very comfortable for companies operating on a multi-company basis, for making possible more customization or requiring more third-party applications. Here you have differential pricing based on the users. There is a notable price difference in the new pricing feature of Odoo. The main difference between the Standard plan and the Custom plan is that the Custom plan is meant for the type of companies that really want to manage multiple companies on a single database. And also necessitate more customization through Odoo Studio, and other custom developments using Odoo.sh, On-premise, or through the External API.
The main attraction of the Odoo Standard and Custom plan is that the Odoo platform makes it possible to use all apps – 70+ apps and modules for a single price.
Based on the country or region, the custom pricing also notes differences. In the Custom model, pricing starts from 10.90/20.40/29.90. In the US/UK and a few other countries, the price will be 29.90 $ per month. If you observe UAE/KSA and some other countries, the price will be 20.40 $. In India/Sri Lanka/ Pakistan, you will find the cost as 10.90 $ per month.
Odoo Pros & Cons
What are The Benefits of Odoo?  
Ease of use
The Odoo interface boasts a simple and intuitive design, with modules logically and systematically organized. As a result, new users will quickly become proficient without investing an excessive amount of time.
End-to-end Features and Modules
Odoo offers an expansive array of features and modules, spanning from fundamental to advanced, to address all requirements for effective business management and operations. These encompass tasks such as sales management, marketing, customer support, accounting, inventory control, and manufacturing.
As businesses embark on Odoo implementation, they can initially utilize the complimentary Community edition and subsequently migrate to the paid Enterprise edition, unlocking the full spectrum of capabilities, modules, services, and progressive enhancements.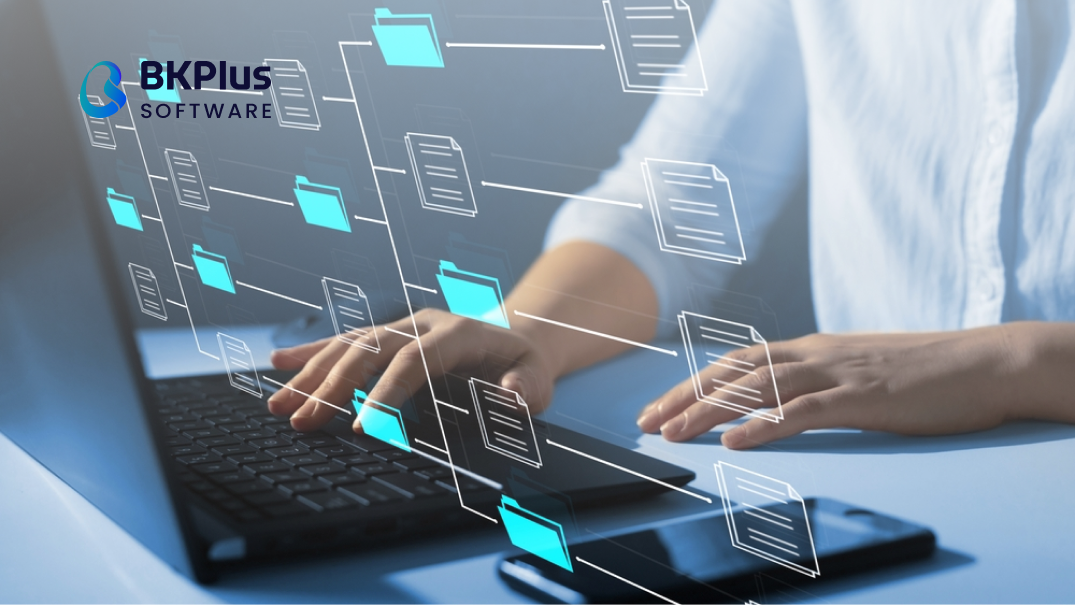 Modules Integration
Previously, businesses used to store information and data within individual department databases, leading to challenges in accessing and sharing information across departments. With Odoo, apart from providing the necessary modules for management and operations, it also aids businesses by integrating and storing data from all departments in a unified database, facilitating quicker and more convenient management and tracking.
Display Complete Data
Besides storage and integration, Odoo also holds the advantage of presenting comprehensive information. For instance, the ability to showcase detailed and complete data assists businesses in effectively managing product inventory levels on a daily or monthly basis, encompassing future shipments that have not yet been recorded.
Moreover, businesses can better control working capital by gaining insight into their inventory status. Furthermore, the availability of all information in a unified database fosters collaboration and streamlines the accomplishment of complex tasks. This results in improved workflow processes, enabling businesses to effortlessly monitor interdepartmental processes with efficiency.
It Can Be Customizable
Another benefit of Odoo software pertains to its customization potential. Odoo allows users to tailor the software to their requirements without the necessity of writing code. Thanks to its intuitive and user-friendly interface, individuals without extensive programming skills can also make adjustments.
Affordable Costs
Comparatively, the cost of utilizing Odoo is quite reasonable in comparison to other ERPs. For businesses with a single function requirement, there is no charge for using Odoo, allowing for long-term usage. However, when utilizing two or more functions, businesses receive a 15-day trial period, followed by a moderately priced subscription.
Costs escalate further if the customization and programming of additional modules are aligned with the business's direction are required. If a business possesses an internal team to perform these tasks, the development costs can be avoided. In practice, businesses will need to seek support from specialized Odoo experts.
What are The Disadvantages of Using Odoo?  
Customer Support
Because of constrained resources and a vast user base, Odoo is unable to offer top-notch customer support to every client. Certain customers have found themselves dissatisfied as their concerns weren't entirely resolved during their initial support interactions. Furthermore, the cost of Odoo training is quite substantial, rendering it unfeasible for small businesses to establish a specialized Odoo support team.
Complex Set-up Structure
Much like other present-day ERP software, Odoo's structure can pose difficulties during the initial setup for businesses adopting it for the first time. This can result in a time-consuming and effort-intensive process of addressing setup-related issues
Complex Custom
While Odoo provides numerous built-in functionalities, being a universal ERP solution for diverse business models worldwide means that adapting Odoo to a particular business type or a specific country requires customization. Odoo offers customization options, but for highly specific or complex customization requirements It might necessitate developers with extensive technical expertise and experience. This could potentially lead to extra costs for customization and overall maintenance.
Performance & Scalability
Although Odoo can meet the deployment requirements for a variety of business scales, its performance, and scalability may raise considerations for larger enterprises with substantial transaction volumes. Hence, businesses should strategize their development and assess scalability aspects prior to choosing, ensuring effective operations. With many years of eCommerce deployment and integration of various ERP systems for numerous global enterprises, SECOMM comprehends the challenges businesses face when implementing the Odoo ERP system.
Is Odoo Right for Your Business?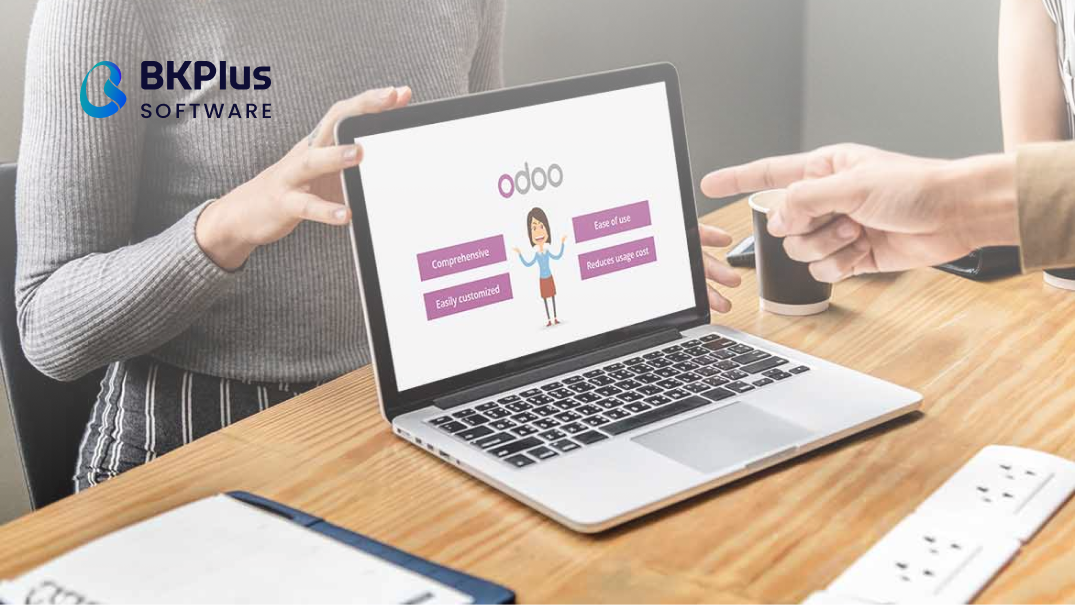 In the ever-evolving landscape of business management software, choosing the right solution for your company can be a critical decision. Odoo, a comprehensive suite of integrated business applications, has grown in popularity in recent years. However, the question is whether Odoo is the right solution for your business in 2023. To answer this question, we need to consider the unique needs and goals of your business.
Odoo does indeed have a wide range of modules, from CRM and accounting to inventory management and e-commerce, making it a versatile choice for businesses of all sizes. Its open-source nature allows for customization and scalability, making it an excellent choice for seeking flexibility. To determine if Odoo is the right choice, consider your industry, company size, and requirements. Evaluating the benefits and potential challenges is critical to ensuring Odoo is the right fit for your business.
Before making a decision, it is essential to assess how Odoo fits with your existing infrastructure and whether you have the necessary IT resources to implement and maintain the platform. Understanding total cost of ownership, including licensing fees, development costs and ongoing support, is also critical. Ultimately, an in-depth analysis of your business's unique requirements and Odoo's capabilities is essential to determine if this ERP solution is right for your business in 2023.
Conclusion
Overall, Odoo is a good option for businesses that are looking for a comprehensive and affordable ERP and CRM solution. However, it is important to carefully consider your needs and budget before deciding whether or not Odoo is the right choice for you.
BKPlus Software is a Vietnamese website design, software development, and IT outsourcing company. Our team specializes in providing high-quality ReactJS, VueJS, Python, Golang, e-commerce, Node, Flutter, and mobile app development services. Contact us to discuss how we can help leverage your technology for business growth.